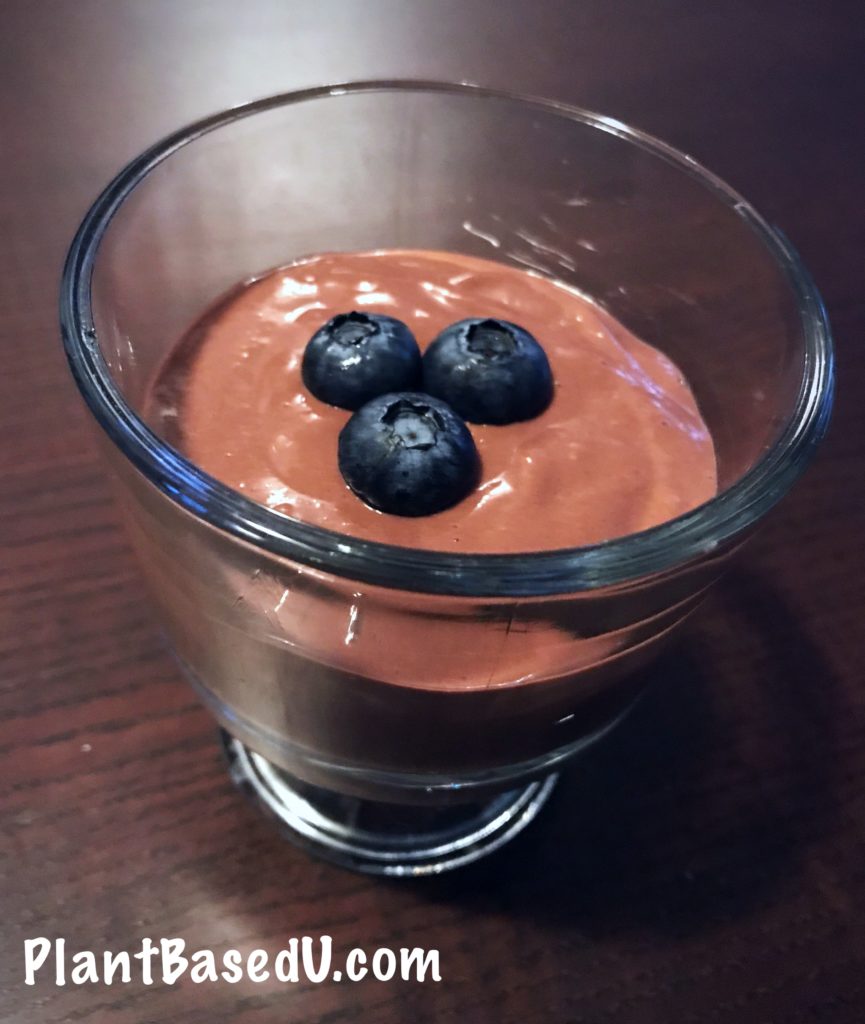 Hey everyone!
Here is a super easy recipe for those of you looking for a plant based dairy free version of chocolate pudding, perhaps a lot healthier and cheaper than some of the store bought versions like Belsoy or Silk.
I use Mori-nu Silken tofu, I find the firm style is a bit better and save the soft version for sauces like my Alfredo sauce. You can add more or less banana if you like, just make sure it is ripe (lots of yellow spots on it) before using so that it is sweet and not starchy and sour. You can also use a frozen banana if you like.

Low Fat Vegan Chocolate Banana Silken Tofu Pudding
Prep time:
Cook time:
Total time:
Instructions
Place the ingredients into your blender or Vitamix in the order listed and blend. (If you have a low power blender you may need to add a few tablespoons of plant milk to get it to blend.)
Pour into pudding cups or tupperware
Place in refrigerator for 1 hour until firm.
Serve with your favorite fruit!