Are you looking to get started with a healthier lifestyle but don't know where to start?
Would you like to lose weight and boost your energy without unnecessary gimmicks?
Do you want to work with someone who specifically understands raw and vegan foods?
Are you someone who's tried to improve your diet again and again without success?
Would you like to learn delicious, healthy recipes but are just tired of doing it all alone?
My 1-on-1 coaching sessions are designed to cater to your individual concerns and goals for living a healthier, plant-based lifestyle. We will work to strengthen the essential skills of healthy eating, exercise, and personal growth so you can build a strong foundation to grow in your own way.
Together we will identify simple strategies you can use to make realistic progress on whatever food and health goals you would like to achieve.
Come to me with your questions about:
How to make healthy eating an enjoyable and realistic part of your life
How to customize old favorite dishes into healthier, vegan–friendly versions
How to overcome cravings, challenges, and unsupportive family members
How to design a solid meal plan that works for your tastes, schedule, and budget
No matter your age, location, worries, or preferences, I am at your service during our sessions to discuss whatever it is you want to learn about. I "get" vegan healthy living—without the stereotypes or ideological purity. I'm on your side. I'm here to help.
Why Health Coaching?
As humans, we cling to what we are used to. We want what is comfortable and familiar to us, but unfortunately, sometimes our next biggest breakthrough is right around the corner.
To grow as a person, we must step into that discomfort and discover ways to welcome in new habits. If we never apply our potential, we never give ourselves the opportunity to really know what positive lifestyle changes could bring us if we just stuck with them.
We can study the benefits all we want, but until we actually take action on that information, it is useless to us. Understanding this is the key to breaking the yo-yo diet cycle.
That's where having someone to talk to can really help—someone who's there when you encounter roadblocks is able to work with you to find healthy, plant-based solutions that work for you.
I have come to see how worthwhile it can be to learn from others' experience when looking to take on new lifestyle goal while avoiding the headache that change can sometimes bring.
Believe me, I've been there—and with our coaching work, you can learn from my mistakes and save yourself a whole lot of time, money, and frustration.
Who I Am
My name is Veronica Grace and I am passionate about helping others eat well and live better. Over the past decade, I have learned the ropes and experienced the ups and downs that come with navigating a path to health.
Since I first discovered raw foods back in high school, to traveling the world tasting exotic fruits and vegetables and discovering international cuisines, up to now where I am running one of the most popular recipe blogs in the low-fat vegan world—I have come to see just how powerful dietary change can be and I am excited to offer a service to share my passion with you.
My approach is unique because I am able to bring a more realistic take on healthy, vegan diet that makes it actually fun and way easier than common myths might lead you to believe.
I understand what it's like to have to balance work, school, and other responsibilities while still maintaining healthy habits. It's not always as easy as it sounds to eat healthy.
I know what it feels like when family teases, or friends lack interest in the kinds of dishes you want to make and share. (Side note — they'll quickly come around once you try my recipes!)
I also can relate if you are someone who needs easy recipes to bring on the go, or that use ingredients found in a normal supermarket instead of expensive health food outlets. All of these are topics which we will explore to help you design your individual health blueprint.
Coaching Options
I am interested in working with dedicated people who are looking to get healthy and motivated to make positive changes in their life step by step.
Multiple session packages are available to be redeemed up to 1 year from the original purchase date. Please choose the coaching package that works for you, as unfortunately there are no upgrades/downgrades available once you have used sessions in your current coaching package.
Currently I offer the following coaching options:
 Single Session: $99 for 1x 60-minute session (or 3 email coaching exchanges)
                 Single
Please note: if you purchase only 1 single coaching session, I will not realistically be able to solve all of your problems overnight. The first session will begin discussing what your needs are, and your experience has been thus far in your journey, as well as brain storming for areas of improvement to work on, and a few actionable items that you can begin right away. Accountability is sometimes necessary for individuals who have a lack of motivation or who feel overwhelmed easily. If you need more accountability and support navigating on your new journey I suggest going with a multi-session package.
4 Session Package: $347 for 4x 60-minute sessions (or equivalent in email coaching) (Save $49!)
                 4 Sessions
8 Session Package: $619 for 8x 60-minute sessions (or equivalent in email coaching) (Save $173!)
          8 Sessions
12 Session Package: $829 for 12x 60-minute sessions (or equivalent in email coaching) (Save $359!)
           12 Sessions
And as a BONUS and thank you for your patronage for all packages, you'll receive a FREE copy of my eBook, Vegan Comfort Food Recipes from Around the World ($37 value), with your first coaching session. Some fodder for your first (or next best) vegan feast!

4, 8 and 12 session package purchases will receive FREE digital ebook set of                                                                                    The Low Fat Vegan Starter Kit with 5 ebooks (a $99 value)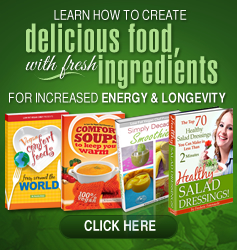 How it Works
Coaching can be delivered over Skype or phone from wherever you are in the world. All payment is made through Paypal—so both credit cards and Paypal accounts are accepted.
If you are ready to get started, here's what to do:
1. Book your session or monthly package using the Paypal button above.
2. When I receive your payment, I will contact you within 24 hours by email and we will set up a time that works for both of us. I will also send a Pre-Session Questionnaire to help me cater your session to your goals.
3. Before we talk, please send back your responses to the questionnaire so I can get a better idea of where you're at and where you're headed. I will confirm the time slot with you. We will then begin our work together.
As a result of working with me, I will leave you with useful, actionable advice that you can begin to apply immediately to improve your health.
We will talk about specific strategies like:
Planning to shop
Setting up the kitchen
What kind of recipes to make
What to buy regularly
Having the right mindset
I recommend at least 4 sessions to get the most value from our work together. If you are not interested in voice chat, I can also do 3 email exchanges (send, reply, send, reply) to equal 1 session. (So a 4 session package for example would include 12 emails.) Skype/phone sessions for extended packages can be delivered 1x per week for a month, 1x a month, or otherwise as arranged in our email, but must be paid upfront before coaching begins. This options is for highly invested clients.
Please Note:
If you are not serious about learning healthy eating, this program is not for you. My goal is to build a relationship over time that helps you achieve realistic goals that will bring you tangible benefits and enhance your overall lifestyle.
I know just how rewarding it can be to see the results of your efforts step by step in your daily life. I want to see you succeed. Every time you choose to take action on your health you are making the decision to live a better life today, not "one day".
I believe that you have the power to create the life you want, and I am excited to be a part of your transformation. In a world of choices, thank you for choosing to invest in yourself with me.
My coaching sessions are simply that – coaching. It does not include creating detailed meal plans with calorie counts or a specific diet plan for you to follow. If you are simply looking for a diet plan to follow, I would suggest going to a nutritionist or purchasing one from an actual plant based doctor.
Please do not hesitate to email me at lowfatveganchef at gmail dot com if you have any questions or would like to find out more about whether this program is for you. I look forward to working with you!
— Veronica Grace
PlantBasedU Mentor & Health Coach
Policy Notes:
Refunds: Individual coaching sessions are refundable until 48 hours before the set time and date we agree upon over email. Monthly coaching packages are fully refundable until 48 hours before our first session. After that point once you've started your first coaching session from a package, no refunds can be made for the investment. This is because, when you buy a session, I commit to having that time available to serve you. This affects how many clients I am able to take on. I am committing to being here for you and I need to make sure my value is compensated. Thanks for your understanding!
Disclaimer: My sessions are for educational and inspirational purposes and are not intended to replace the consultation of a medical practitioner. Please see your doctor before embarking on a new diet or fitness regimen. I cannot account for serious or life-threatening conditions and do not offer medical advice. Instead, my focus is on practical strategies for healthy eating that make sense for your individual lifestyle. All care is taken in the preparation of the information provided, but no liability can be accepted for the actions of the client. You have the power and thus the responsibility to make your own choices and do what feels right to you. In the end, you are the one in the driver's seat!