Banana bread is one of my favorite childhood treats. I remember baking it many times and trying to pack as much banana flavor into it as possible. But traditional banana bread isn't very healthy. It's made with white flour, oil, eggs and sugar. It's also not usually vegan.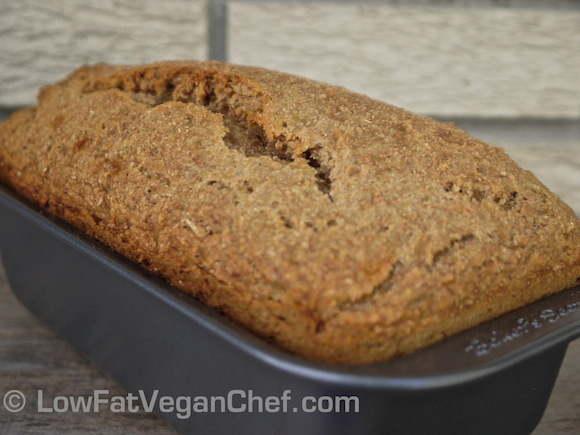 So I wanted to make a fat free oil free vegan version of banana bread and this one uses stone ground whole wheat flour. Even though it's oil free, it's actually very moist and a very similar texture to regular banana bread. I was really impressed with this recipe.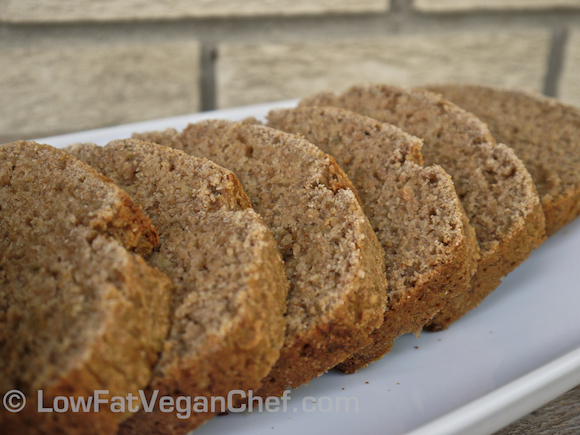 Instead of sugar I've used maple syrup, but you can also use another liquid sweetener such as honey or agave if desired, but since they are sweeter than maple syrup you should use a little less.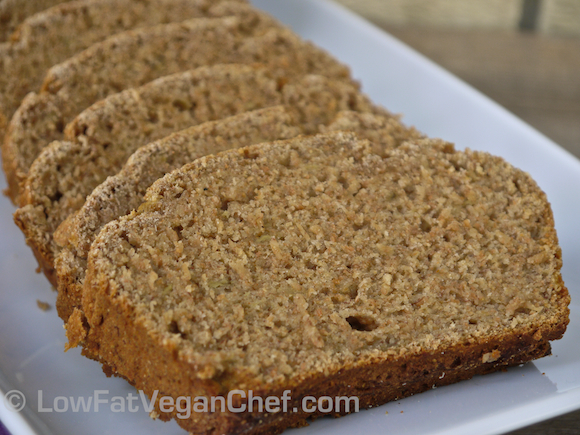 The best banana bread is made with VERY ripe bananas, who's skins have turned black and are very soft. If you use regular yellow or spotted bananas they won't be sweet enough for this bread. When bananas ripen the natural starch inside is turned into sugar by enzymes, so it's important to let your bananas ripen a lot before using them.
The key to slicing fresh banana bread is making sure you let it cool completely before slicing it. It makes it easier to cut and you have less chance of tearing it.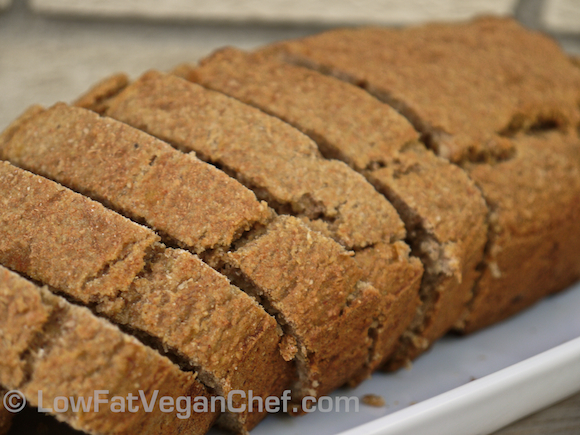 Then you can wrap it up or store it in air tight containers.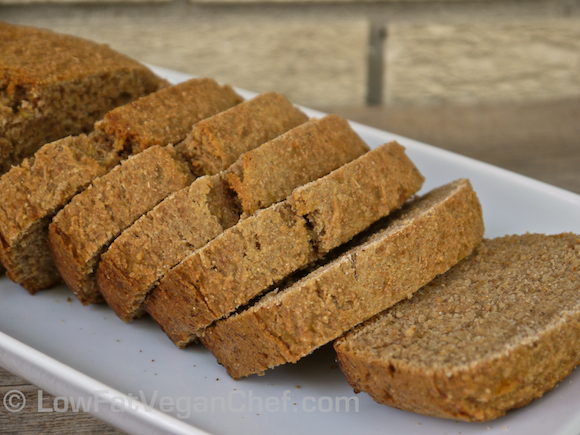 Scroll down for the recipe.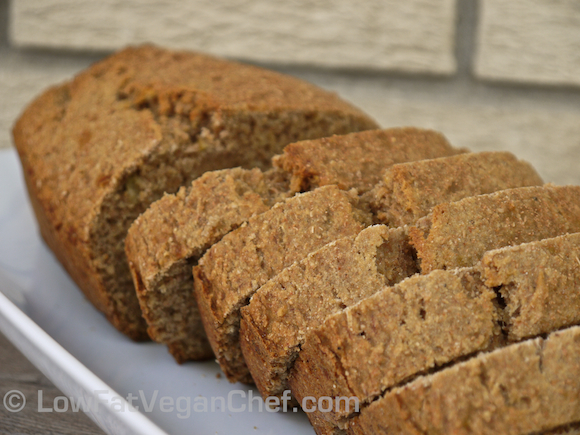 Fat Free Whole Wheat Vegan Banana Bread

1 loaf (12 slices)
Ingredients:
1 1/2 cups overripe mashed bananas (about 3 large, 4 medium)
1/3 cup almond milk
1/2 cup maple syrup (or 1/4-1/3 cup honey or agave because it's sweeter)
1 tsp apple cider vinegar
1 tsp vanilla extract
2 cups whole wheat flour (or other whole grain, or gluten free)
3/4 tsp baking soda
1/2 tsp salt
2 tsp ceylon cinnamon
1/4 tsp nutmeg
Note: for a sweeter (more traditional) loaf you can add an additional 1/4 cup brown sugar
Directions:
1. Preheat oven to 350 F/177 C.
2. Combine wet ingredients in a large size bowl and mix together.
3. Combine dry ingredients into a medium size bowl and whisk together.
4. Add dry ingredients to wet ingredients and stir just until combined. If you want to add some dry ingredients such as fruit or nuts gently fold them in now.
5. Pour batter into a non stick silicone loaf pan or a lightly oil spritzed metal loaf pan. Use a spatula to smooth out the top. Sprinkle additional cinnamon on top if desired.
6. Bake for 50-60 minutes until a knife in the middle comes out clean.
7. Allow to cool for 10 minutes and then turn out onto a cookie rack to completely before slicing.
8. Serve.
Additional Tips:
If you tend to have bananas that ripen and then turn black before you can use them, you can peel them and place them in a bag or in a plastic container in the freezer. Then take them out and thaw them for this recipe. It's nice to have overripe bananas whenever you have an incling to make banana bread.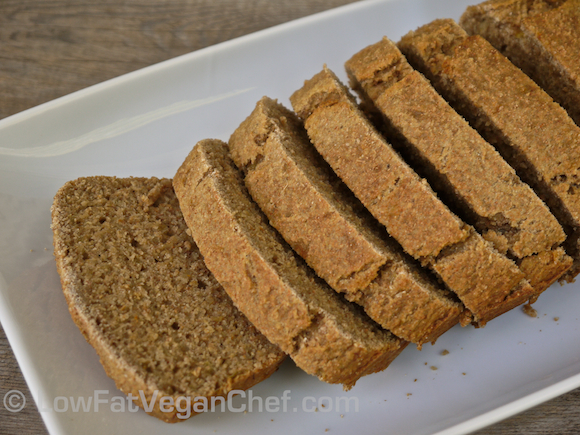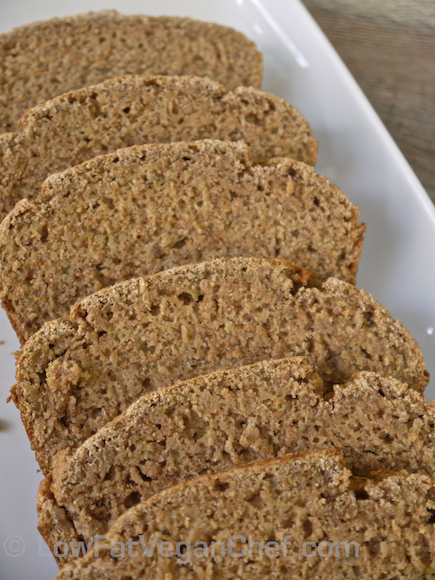 What's your favorite addition to bake into banana bread? Walnuts? Raisins? Berries?