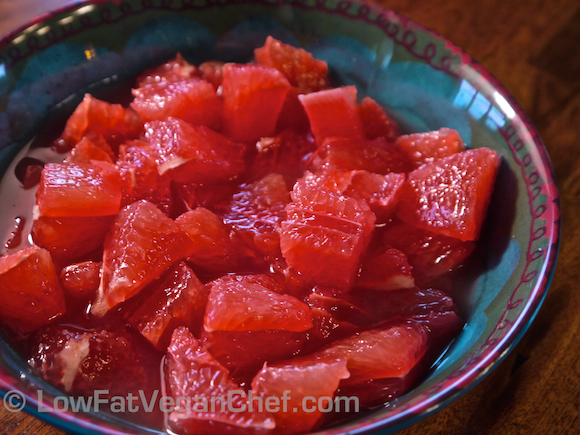 Grapefruit soup is an easy 1 ingredient (mono) meal you can have for a breakfast or a snack. It's 80/10/10 friendly and fat free. They key is to use very sweet juicy grapefruits. My favourite are red grapefruits. Right now we're in Texas for Christmas, so we are using the Texas Star Grapefruits here. They're quite good. I wouldn't suggest using this recipe for more sour white grapefruits.
My friend made this for me and I photographed him doing so, so you can easily see how to get an easy to eat grapefruit meal with no seeds or excess peel or skins.
For this recipe I used 3 grapefruits. 2 to cut into chunks and 1 to juice over the chunks.
(Fat Free Raw Vegan) Grapefruit Soup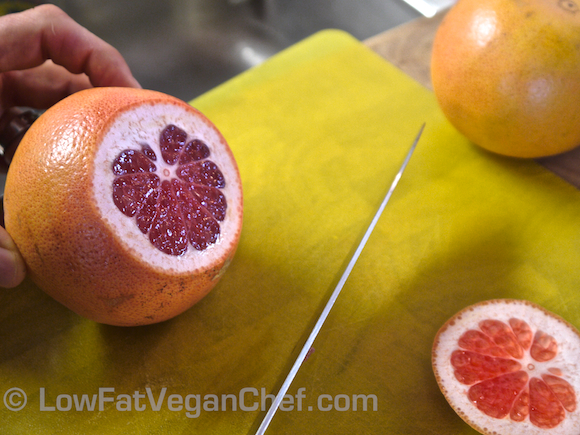 Using a sharp knife, cut off both ends of the grapefruit so you can see the flesh inside. Cut away enough that you don't have any white pith or peel left.
Flip the grapefruit onto one of the cut ends and start cutting off the sides of the peel and pith all the way around.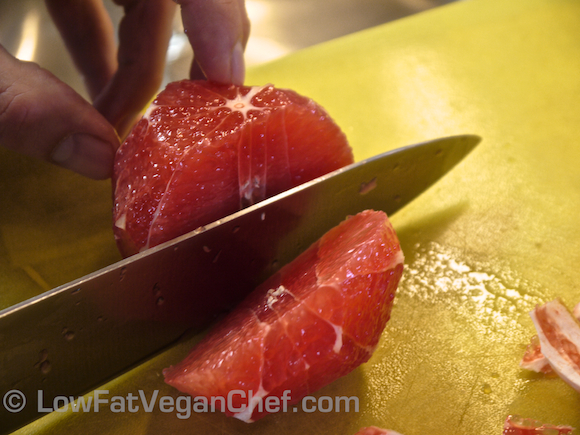 Now cut the grapefruit into 3 slices and remove any seeds you see.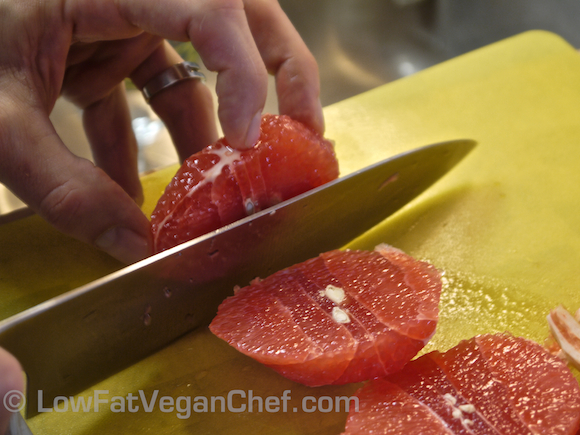 Continue cutting into slices.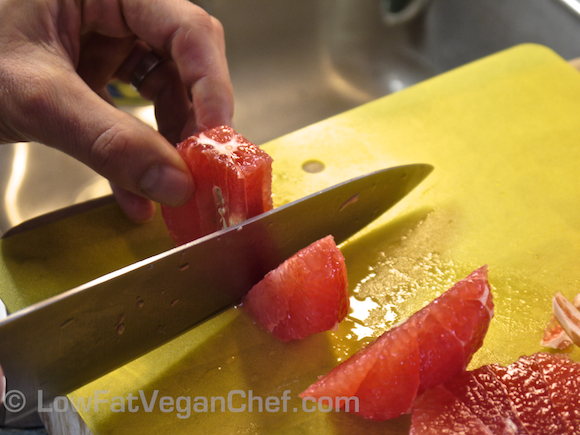 Stand up the centre piece and cut around the middle, like you would the core of an apple. Discard this piece.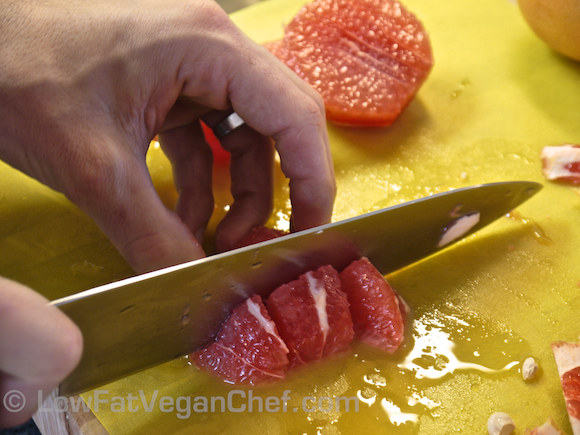 Line up your slices and now cut into bite sized chunks.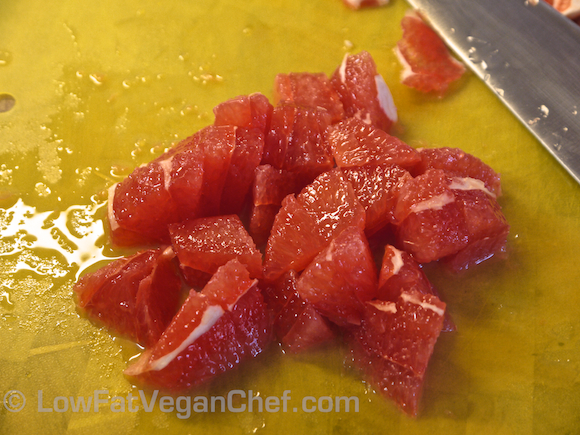 Your first grapefruit is done. Continue the same process with the second grapefruit and place the pieces into a bowl.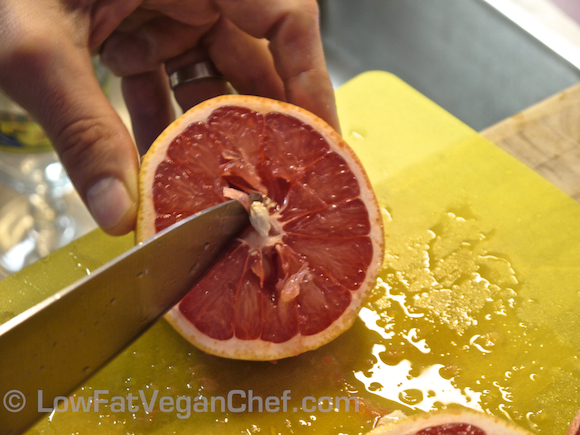 Slice the 3rd grapefruit in half. Remove the seeds.
Using a knife or a citrus reamer squeeze the grapefruit and turn to release the juice. Alternatively you can use a citrus juicer.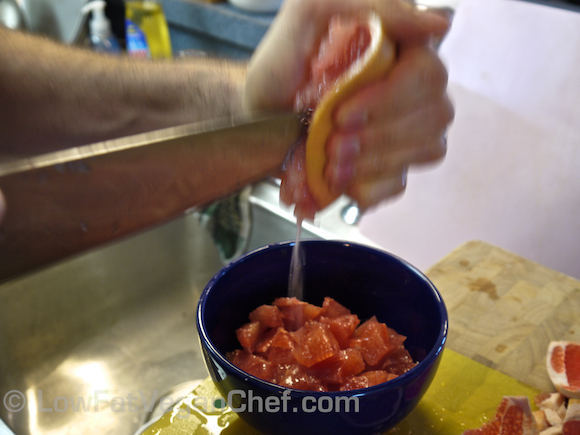 Continue juicing the other side of the grapefruit.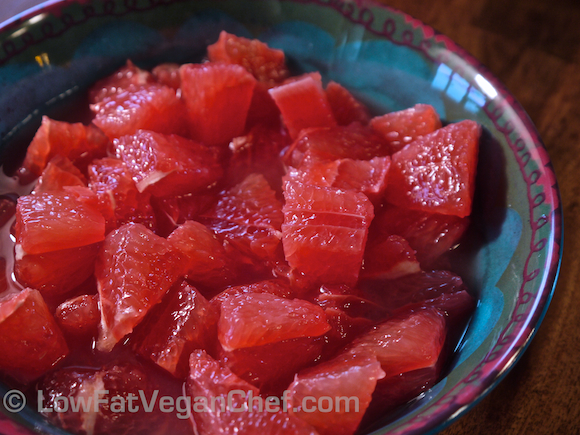 Serve!
What do you think of this simple recipe? You can also do this with sweet oranges or pineapple. The key is to use sweet ripe fruit. Makes sure to eat this right away as the fresh juice will oxidize and go sour if you leave it out or in the fridge for a few days.