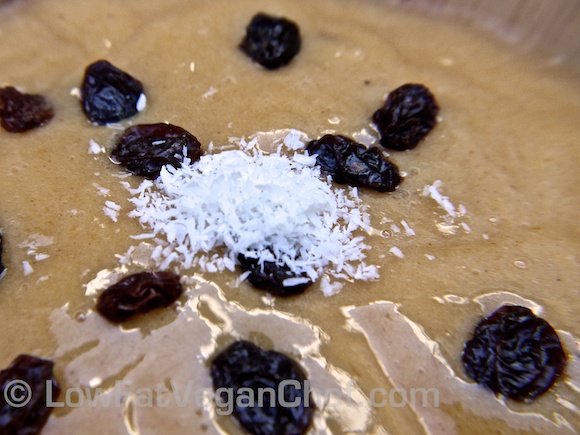 We're coming into persimmon season soon, so I highly recommend trying them this year if you haven't yet. You can find persimmons at Asian markets or specialty ethnic grocery stores.
Persimmons look rather like an orange-red tomato and are short and fat. When they are unripe, they will be rock hard and VERY starchy and need to be cut with a knife. Some people like the Thais enjoy eating fuyu persimmons raw in salads more like a vegetable, but personally I find they leave an awful starchy film on my tongue. So I prefer to only eat persimmons that very ripe, when the starch has fully turned into sugar and they are so delicious this way.
This persimmon pudding tastes 1000 times better than it looks, trust me! You can use ripe fuyu, or hatchia persimmons for this recipe, but I used fuyu. It took me about a week and a half to ripen them on my counter until they were soft, juicy and wrinkly on the outside.
This recipe is featured in my upcoming DVD series Savory Raw Dinner Recipes!
Raw Persimmon Pudding
Serves 1
This makes a great small breakfast, snack or dessert.
Ingredients:
2 fuyu persimmons, very ripe
1 banana, fresh or frozen
1-2 tbsp raisins
dried coconut (optional)
*Only use ripe persimmons. They will be very soft, a little wrinkled on the outside and look overripe, but I assure you they are not. They are absolutely amazing blended when they are at full ripeness. If yours are still hard or slightly hard, leave them alone until they are very soft!
Directions:
1. Slice the persimmons in half, scoop out insides and put into Vitamix or blender.
2. Add banana and blend on high. (For a nice cool pudding, use a frozen banana)
3. Top with raisins and coconut or fruit of choice.
Enjoy!