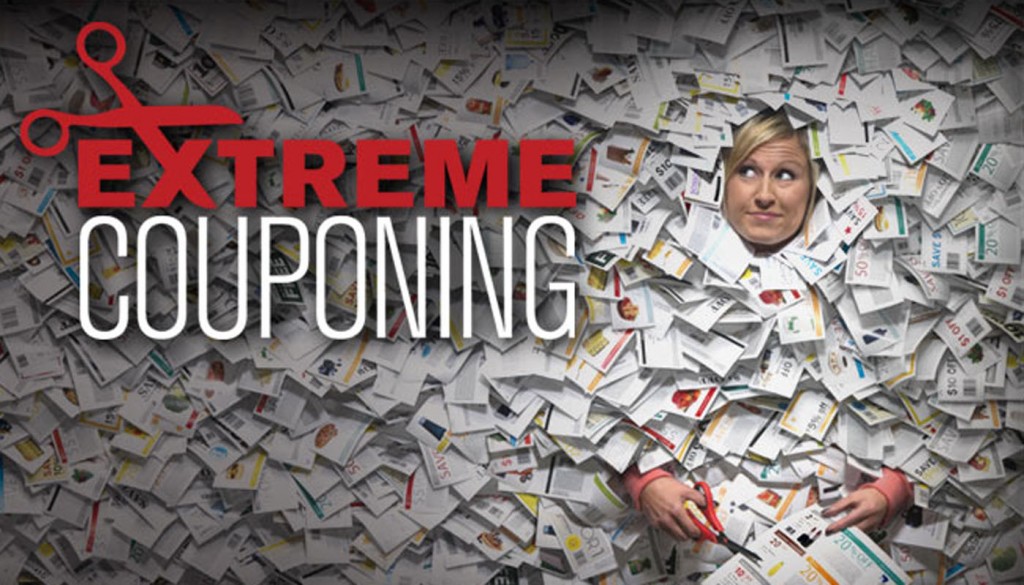 (For Canadian readers click here for your extreme coupon links)
You may have heard about this show called Extreme Couponing that shows how regular people live on an extremely tight or thrifty budget, often paying only a few dollars for hundreds of dollars of groceries and personal care products because their coupons paid the rest.
To some, it may seem silly, like a full time job in coupon scavenging and clipping coupons like crazy in every single flyer every week, but it doesn't have to be this way to make a big difference in your food cost spending. But when it comes to quality ingredients, organic produce and products can be expensive, so it does pay to save.
Recently I ordered a book from Amazon called Be Centsable – How To Cut Your Household Budget In Half (what a great title I might add!) and I'm only part way through it and I'm convinced that we could be saving A LOT more money if I just collected coupons on products we already regularly buy.
One thing that I didn't realize is that you CAN stack coupons, but not the exact same coupon. For example you can use a manufacturers coupon that you get in the mail or online, on top of a store coupon (or sale) for the same product. So you can effectively get your product at 50%, 75% or almost 100% off!
This is especially helpful for those with families or babies that go through a lot of extra care products or that need specialty food items. Also for those on a student or single person budget. I was surprised how much I found out within an hour of looking for and signing up for access to free coupons online. It pays to do a little research!
Keep in mind that you will have to give out some personal information to either download or have online coupons mailed to you, but these databases are run securely, you can unsubscribe at any time and you don't really have to use your real name or your main email address. If you're concerned about it, make a new email address just for these coupon sites that way when you're ready to look for your coupons they're all in one place if you easily get distracted or overwhelmed with daily emails.
The trick to optimizing coupon usage is to do a little research before hand.
#1. Write down prices of products you regularly buy at your local grocery or discount stores (both regular and sale prices), you can also use the receipt and do it at home later and just try to remember if your products were on sale or not. You need to know exactly how much your products cost you at regular price, so you can be aware of cheaper or sale prices elsewhere.
#2. Pick up the weekly flyer at your local grocery store and see if they have any holiday sales on (like a certain % off of your purchase, or $ amount off a total purchase price) in store coupons, or sales on products you need to buy anyway.
#3. Stack your manufacturer coupons on top of the in store coupon or sale price at the check out counter and start saving!
I did some research and found some AWESOME sites for free coupons in both Canada (for my fellow Canadians) and the USA. I really thought that Canada would be at a disadvantage for some extreme couponing, but I've already downloaded a bunch of coupons for natural and organic products that we buy anyways, that I can now save money on next time at the health food store. How exciting!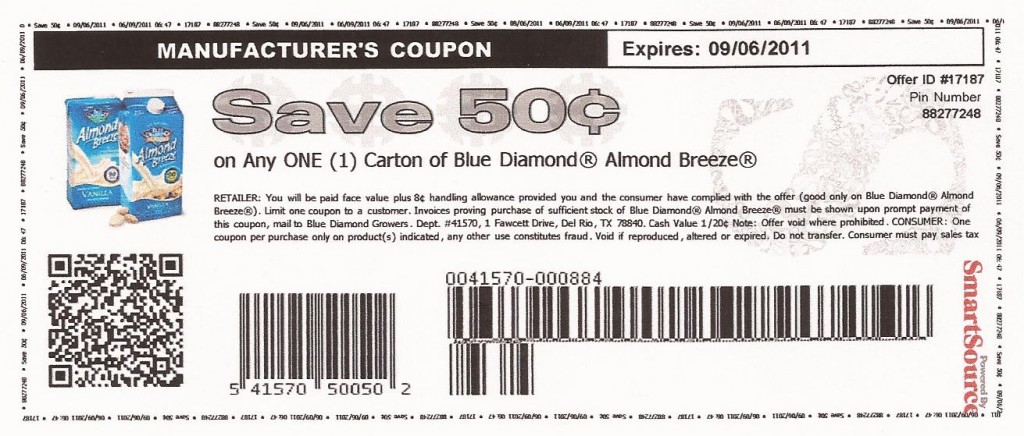 Here is my list of resources for American Coupons:
For Canadian readers click here
Vegan Coupons Go to their Facebook page and great great coupons on vegan friendly products!
Be Centsable Coupon Database (Tracks every coupon, every store sale, including retail! Save big and plan out your grocery, clothing and personal care shopping at a deep discount)
All You Magazine Subscription Coupons: Every issue of All You contains valuable coupons for fashion, food, makeup and household basics. With high coupon totals each month (more than $60 recently), this magazine pays for itself many times over.
Now remember, you're not going to start seeing many savings if you just use a coupon here or there and save $0.50 or $1.00 off at the till on top of the sale price, you want to start getting excited about it, watching for sales, stocking up on things you buy anyway when you have coupons and in store discounts and holding off buying extra until you do. You have MUCH better things to be spending your extra savings on like reducing debt, mortgage payments, RSP saving, tuition saving, investing, vacations, etc. Your grocery budget will expand to whatever you let yourself spend, so if you take those direct savings, watch for deals and sales, you will have extra money to do what you need with that didn't get spent at the grocery store!
For more information on how to save big money on couponing check out these resources:
Be Centsable How To Cut Your Household Budget In Half
Pick Another Check Out Lane, Honey
The Coupon Mom's Guide To Cutting Your Grocery Bill In Half
If you want to stay organized on the go, check out these cool wallets!
Deluxe Coupon Organizer Wallet
Double Deluxe Coupon Organizer Wallet
What about you? Have you ever clipped coupons, stacked coupons or gone to any of the sites I've listed above?