Mmm… kale apple celery juice with ginger and Meyer lemon. This is a delicious fat free kale juice with a hint of apple and the tang of lemon and a bite of ginger.
You can easily throw in a handful of greens into your morning veggie juice and a little apple to take out the bitterness.
I like to use celery as the base of my juice and then add whatever else I'd like such as carrots, apples, beets, lemon, lime, ginger, greens etc. There are so many different combinations for fresh juice. The juicer I use is a Breville. I like that it comes with this nice large juicing jug that keeps the foam out of my juice when it pours and it's much easier to clean than my old Jack Lalane power juicer.
We picked up this bag of Meyer lemons and I thought I'd try them out in this juice. They have a much thinner skin, almost like mandarins and are very fragrant. They're a nice treat over the regular lemons.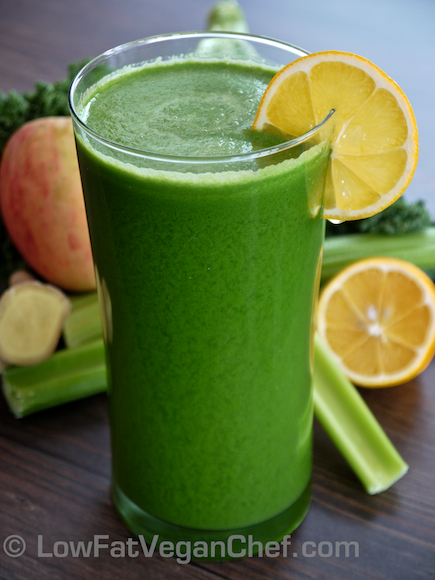 Kale Apple Celery Juice With Ginger and Lemon
Serves 2
Ingredients:
3 apples
16-20 stalks of celery
2 handfuls of kale
1 chunk of ginger
1 lemon
Directions:
1. Wash and/or peel all of your ingredients.
2. Pass all of the ingredients through a juicer.
3. Serve immediately and enjoy!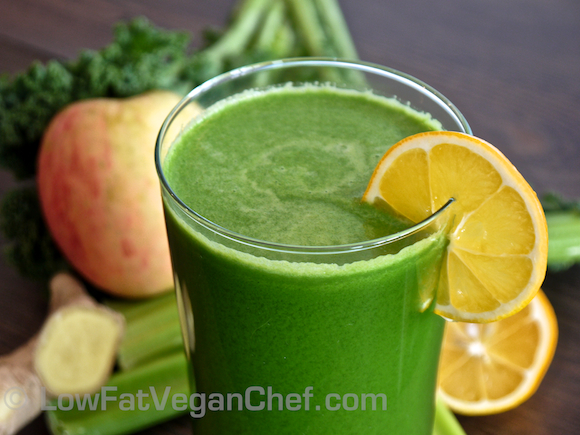 What's your favourite juice to make?