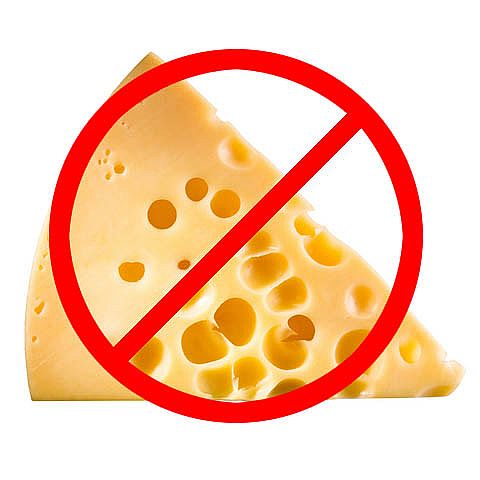 Cheese might be the #1 food that prevents many vegetarians and omnivores from believing they could eat vegan, let alone be happy eating that way. I often have people telling me "Oh I could NEVER do what you do, I love cheese too much". Some seem even proud to be obsessed with cheese! lol
So if you feel upset or frustrated at the thought of not eating cheese regularly, don't worry you're not alone.
Cheese is naturally highly addictive to humans because it's both fatty and very salty and contains casein (a dairy protein that has been shown in studies to be as or more addictive than opiates believe it or not!)
The combination of these factors makes it extremely hard for anyone to willingly give it up cold-turkey, especially if you're used to pizza, cheese and crackers,cheezy pastas and more.
But let's say you already know that cheese and dairy products aren't good for you because you've read books like The China Study or seen the film Forks Over Knives (and you want to protect yourself against cancer, diabetes and heart disease).
How do you make healthy recipes taste good without cheese?
Dairy Free Option #1: Substitute Vegan Cheese

(for beginners)

Depending where you are on your vegan journey you could switch to a vegan cheese for starters such as Daiya Vegan Cheese Cheddar. I don't often use it, only very occasionally as it still contains oil and is high in fat, but it may be helpful to make a plant based transition for you or family members who need a little sprinkling of something cheezy for certain recipes. Daiya cheese is fairly salty though so a little goes a long way, use about half as much as you normally would to start.
Dairy Free Option #2: Make Faux Cheese At Home

Another option is to use a mixture of crumbled tofu with miso paste and nutritional yeast to create a sort of tofu ricotta mixture that is tangy and feels
creamy like regular ricotta. (I show you how to do this in my Comfort Foods From Around The World recipe ebook here)
If you are looking for a creamier cheese to drizzle you can try using cashews and blend it with some water, garlic, lemon, miso paste and liquid sweetener to create a nut cheese. This can be added to pasta for mac and cheese or steamed veggies or baked potatoes.
For lower fat cheese sauces check out my Comfort Foods ebook again (which also has an amazing Baked Mac & Cheese Recipe – but it's actually good for you!)
Dairy Free Option #3: Go Without and Use Other Seasonings

Eventually you want to be able to enjoy healthful foods without resorting to cheese like toppings (because they are often high in salt and fat).
I recommend using more veggies and adding fresh herbs and more seasonings to make recipes taste delicious without added cheese.
For example, for pizza roast or sauté veggies in different seasonings and load up a healthy pizza crust with lots of pizza sauce and a variety of veggies. I often like to add sautéed mushrooms, sautéed zucchini, sautéed onions, wilted spinach,fresh basic, fresh garlic, red onions, pineapple, artichokes (packed in water), peppers etc. If you want something creamy on top you can take thin
slices of avocado and put it on top of the pizza after it's cooked for that creamy texture (or drizzle with cashew cheese sauce or low fat cheese sauce)
For pasta sauces I like to use fresh garlic, basil and onions to kick up the flavor to canned tomatoes or bottled sauce and cook it and blend it together so it has more flavor. If your sauce is tasty you won't need cheese for that tangy salty flavor.
While your cheese cravings won't likely disappear overnight, please know that they will greatly diminishes you start eating less and less of it and trying new foods.
Did you know that your tastebuds actually regenerate every 10-14 days? So you can train your tastebuds to want other foods instead of cheese (same with sugar and salt too).
Just like any other addiction, the more you have it the more you want it. So try to gradually reduce your cheese and dairy consumption until you no longer think about it.
Once you are accustomed to eating a low fat, oil free diet even vegan cheese can lose its appeal and seem like nothing more than salty oily goo. I quite enjoy eating homemade vegan pizza as more of a flatbread topped with lots of veggies and find it doesn't need anything else.
For tasty plant based meals that don't require any fake meat or fake cheese check out my cookbook Comfort Foods From Around The World: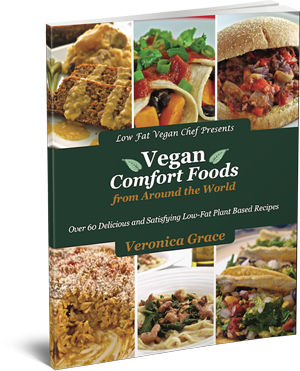 Baked Butternut Squash Mac & Cheese preview this recipe featured in the book here
Learn how to make a healthy version of your old favourites using things like nutritional yeast, miso paste, squash and tofu instead for that creamy cheese like flavor.
I hope I've given you some helpful tips on how to banish those cheese cravings. Just take it one day at a time and soon cheese will be in your rearview mirror and you won't even be missing it at all.
What's your favourite substitute to use instead of cheese in your recipes?