Are you looking for a fragrant yet milder version of Garam Masala to use in your Indian recipes? I find that store bought Garam Masala is quite spicy and bitter, and not as fragrant.
So I decided to make this recipe instead. Garam Masala can contain a mix of spices and be made differently depending on what region you are in India. Garam Masala can contain the following spices: black pepper, cumin, coriander, black cardamom, cloves, nutmeg, ginger, bay leaf, caraway, cinnamon and/or mace.
This recipe is fairly simple and only contains a few ingredients.
Punjabi Garam Masala Recipe
Ingredients:
2 tsp black cardamom pods
4 tsp cumin seeds
8 tsp whole cloves
1/2 tsp ground nutmeg
4 3″ cinnamon sticks (cassia variety)
Directions: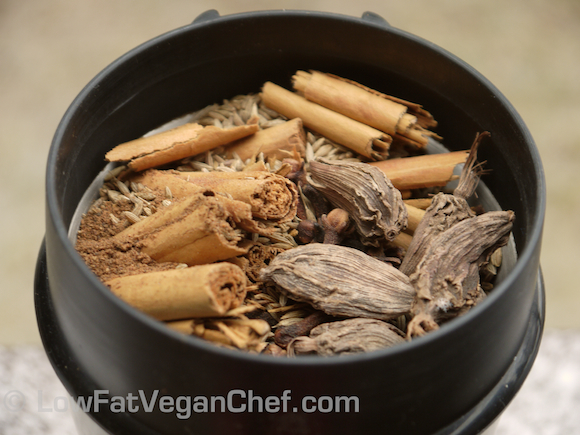 Combine ingredients in a coffee grinder.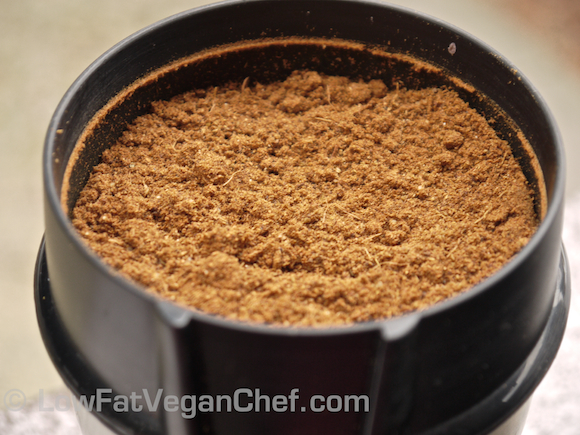 Pulse until spices are ground and uniform in size.
Store in an air tight container.
Uses:
Garam Masala is used in the last 5 minutes of cooking, or sprinkled on dishes after they are cooked so the flavors stay intact.
Have you ever used Garam Masala? What's your favorite way to use it?