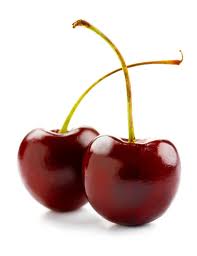 I love love love cherries. I also love love love cherry smoothies. If you've never had one, YOU MUST TRY IT. Pitting cherries by hand is kind of a pain, but scroll to the bottom to find out how I do mine quickly.
If you live in the USA you can also look for frozen black cherries at the grocery store, those are great to have too. You can also buy cherries cheaper at the end of the summer season and pit a bunch yourself and freeze them in plastic bags to use all year which is handy to have.
Cherry Blaster Smoothie
Serves 1
Ingredients:
1 cup black cherries, pitted
1 banana (ripe)
1 ataulfo mango (or 1 cup frozen mango)
1 cup peaches or apricots, pitted (sweet ones)
1-2 dates (optional, if your fruit is more tart)
Directions:
1. Place the first four ingredients into Vitamix or blender and blend until smooth. If your blender needs a bit of water to run properly add a little to get things going. Taste test. If it's sweet enough, you're done. If your peaches or mangos are not very sweet, add the dates and blend again. Taste test and serve.
To pit cherries easily, I recommend the Cherry It Cherry Pitter which I got on Amazon. I love this thing!