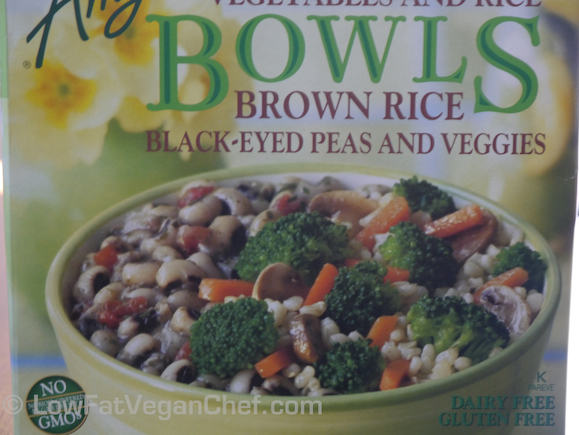 I'm reviewing another Amy's product. Amy's Bowls with brown rice, black eyed peas and veggies. I have to admit I don't really eat black eyed peas, but that's only because I don't see them for sale much in Canada. So I was curious to try this. I had previously tried Amy's Brown Rice and Vegetables Bowl which was ok, and I wanted to compare them. This one I actually like better!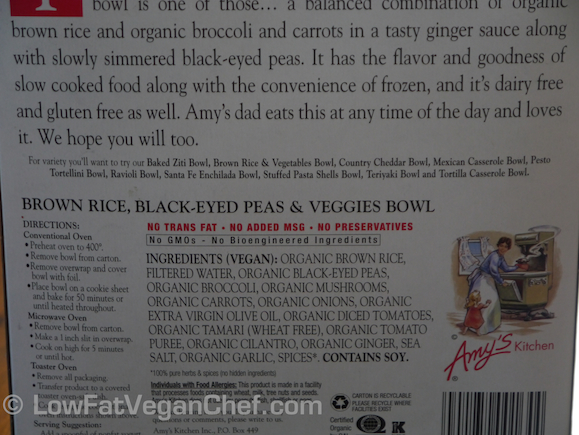 Here's the ingredients, all vegan.
Nutritional information, a little high in fat and sodium as many Amy's products tend to be. (For the portion size.)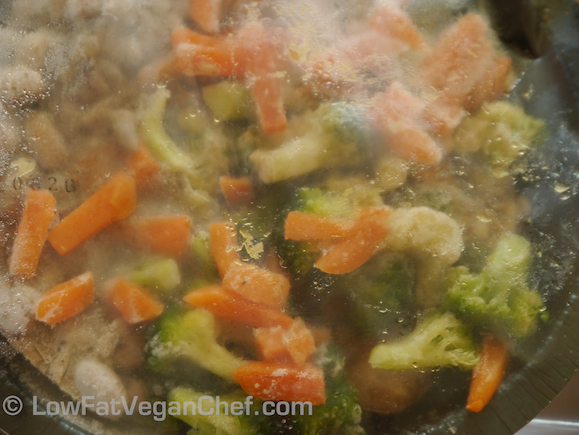 Taken out of the package.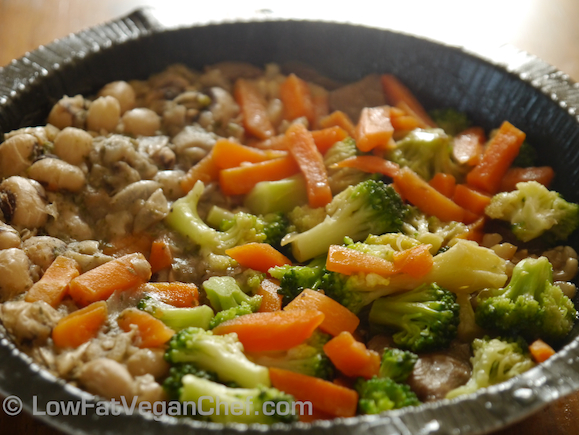 This meal actually looks pretty nice once it's reheated. The veggies get a little overcooked in the microwave, but once you mix everything together it's pretty good. I like the combination of black eyed peas and brown rice and it has a nice flavor. I'm definitely going to seek some out to cook myself.
Here's my review breakdown.
Basic Nutritional Info: 290 calories 11g of fat, 580 mg of sodium, 11 g of protein
Price: $3.74 USD on sale ($4.99 reg) In Canada about $6.29
Taste: 4/5
Texture: 3/5
Healthfulness: 3/5
Looks: 4/5
Low fat: No
Vegan: Yes
Gluten Free: Yes
Soy Free: No
Nut Free: Yes
GMO Free: Yes
Would I eat it again? I would if it was a good price.
What could be improved? Reduce the amount of sodium and olive oil in the recipe.
Have you ever tried Amy's Brown Rice, Black Eyed Peas and Vegetables Bowl? What did you think?
This is not a sponsored post. Low Fat Vegan Chef received no compensation for reviewing this product. It's just a popular brand in the vegetarian community.