Hi Everyone!
I'm now accepting pre orders for Vegan Comfort Foods From Around The World.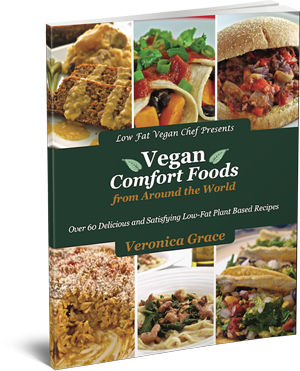 Just click here to go to the sales page.
I have had this available as a recipe ebook since October 2012, but now I've turned your favorite recipes into an all new, totally redesigned printed book you can bring into the kitchen with you!
Thank you so much for your support and all the positive feedback I've received from you guys. I could not do this without you!
This book has recipes for everyone in it. All of them are low fat, oil-free and contain absolutely no fake vegetarian cheeses or meats. There's also tons of recipes for those following a gluten free, nut free or soy free diet.
Enjoy my little chefs! 🙂
Veronica