So how do you peel ginger easily? This is a neat little trick that you may not know about. You can actually save all of your ginger by peeling it with a spoon instead of cutting it or paring it with a knife. It's really easy and safe too. When you cut it with a knife you can loose a bunch of it and then it can be all uneven and choppy.
I am using this peeled ginger here to put in some celery-apple juice. It's really good. Even juicing this much isn't that strong when you juice a whole head of celery.
How To Peel Ginger Using a Spoon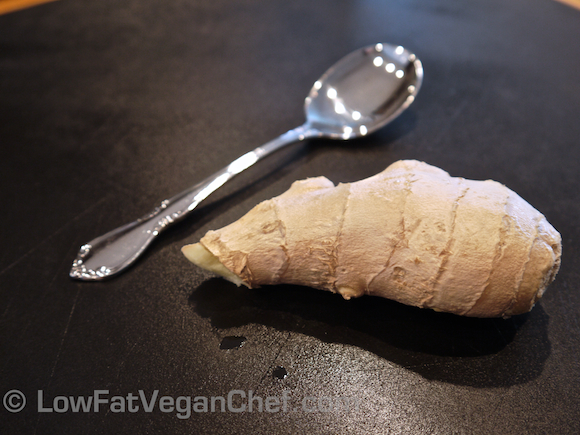 Step 1: Get out a large soup spoon or something other than a narrow teaspoon. It should be metal, not plastic or you may snap it.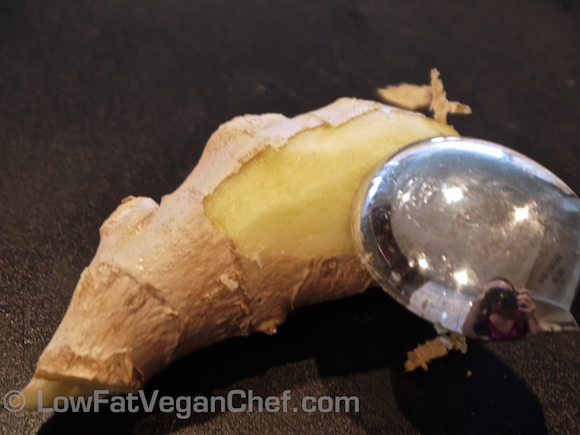 Step 2: Start scraping the outer peel off of the ginger with your spoon. This way it is safe and if you slip or have any weird nooks or crannies to get into you won't cut yourself!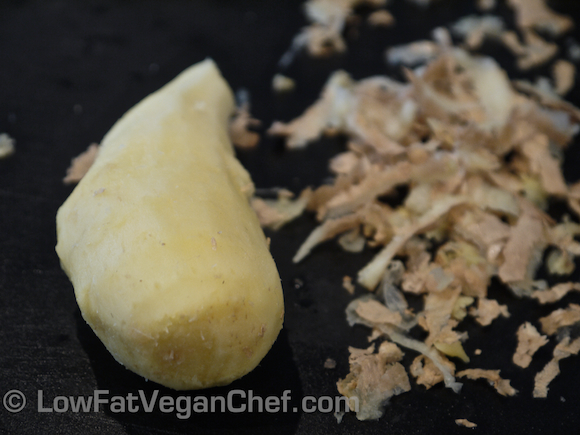 Go all the way around the ginger until all the skin is gone.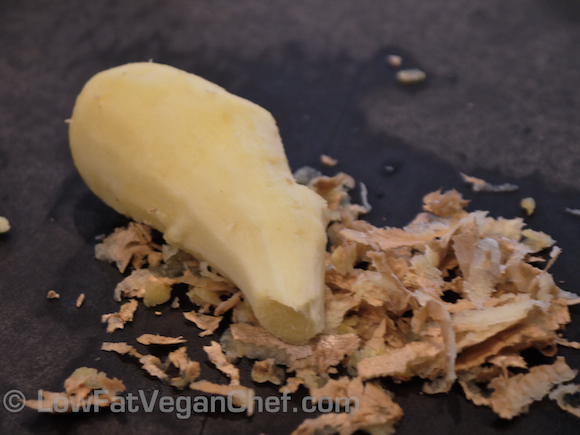 Wow that was easy! Now your ginger is ready to be used.
I know some people find  chopping or mincing ginger regularly a pain so they do up a bunch and freeze it so that it's ready to use. I don't do this as my freezer is always jammed full of frozen fruit, but you an and then it's ready to grate or use in your mini garlic chopper (after you let it sit on the counter for a bit first) and you can use it in recipes quickly.
Ginger is essential for Asian and Indian dishes, so I use it quite often. It's also dirt cheap so I always make sure to have some in the fridge. It's definitely an essential ingredient like onions and garlic for vegan recipes or even raw vegan salad dressings.